Ok everybody!!! This is the second part of yesterday's post and I'll show you more of the looks from the red carpet... let's begin with....
Hola a todos!!! Esta es la segunda parte del post de ayer donde les mostraré más de los looks de la alfombra roja... empecemos con...
Leighton Meester in Burberry... I like the dress because at first sight it looks kind of granny but when you see that side leg slit it becomes sexy granny :)
Leighton Meester en Burberry... Me gustó este vestido porque a primera vista se ve de "abuelita" pero cuando captas la abertura de la pierna se convierte en abuelita sexy :)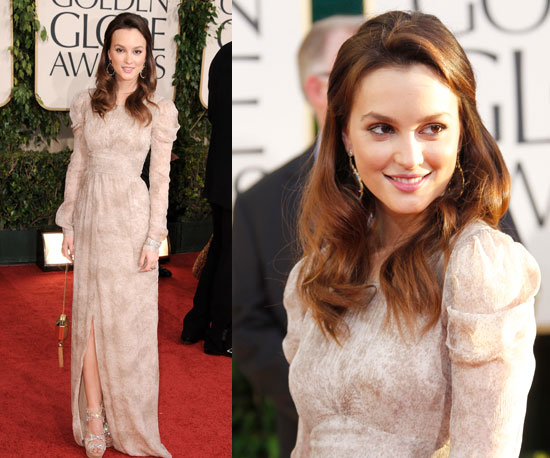 Sandra Bullock in Jenny Packham... Kind of the same color palette as Leighton's, but I think Sandra looks waaaay more better and she even surprised us with the bangs!
Sandra Bullock en Jenny Packham... Una tonalidad de color bastante parecida a la de Leighton, pero realmente creo que Sandra se ve muuuuucho mejor e inclusive hasta nos sorprendió con su nuevo look de flecos.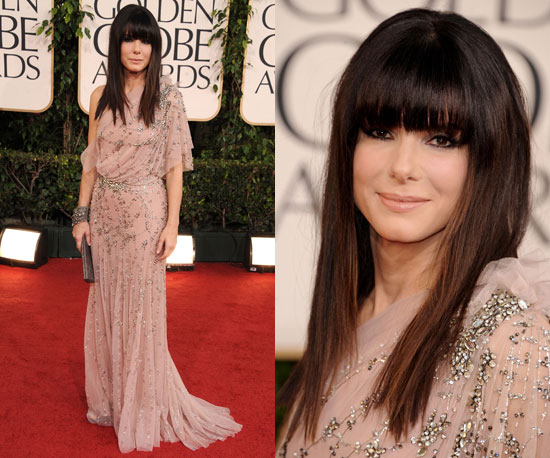 Dianna Agron in J. Mendel... Sooo pretty and romantic but without being cheesy! She completed the look head to toe..
Dianna Agron en J. Mendel... Taaaaan linda y romántica sin verse cursi! Armó el look completamente de pies a cabeza.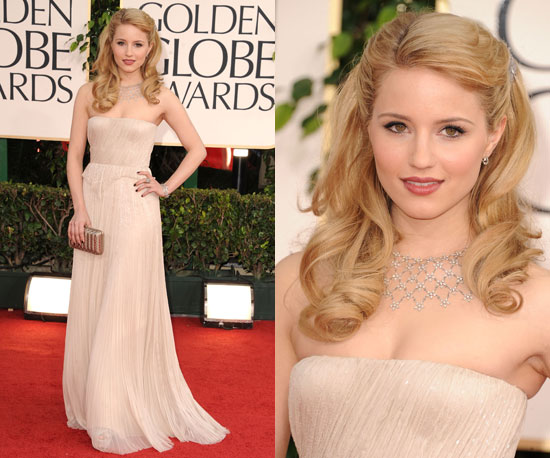 Mandy Moore in Monique Lhuillier... Awesome color! So fun, but at the same time the tulle makes it so glamorous!
Mandy Moore en Monique Lhuillier... Ese color es espectacular!! Muy divertido y al mismo tiempo el toque del tul le da mucho glamour!!!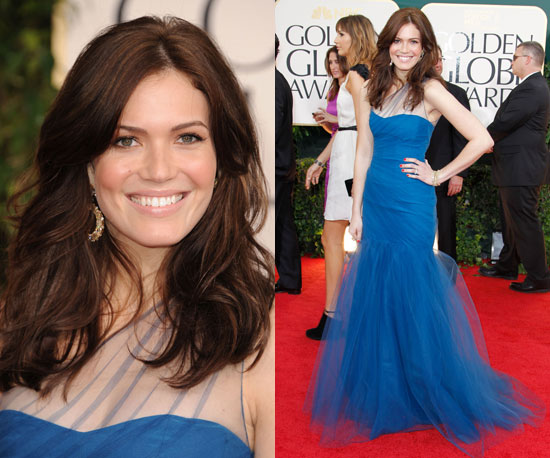 Julianne Moore in Lanvin... I'm not so sure about the necklace... is it part of the dress?? I don't think but maybe a big statement bracelet might have been better... the color on the other hand looks fantastic on her!
Julianne More en Lanvin... El collar no me convenció mucho.. es parte del vestido?? No creo, pero tal vez un brazalete extravagante hubiera sido una mejor idea.. el color por otro lado hace que se vea estupenda!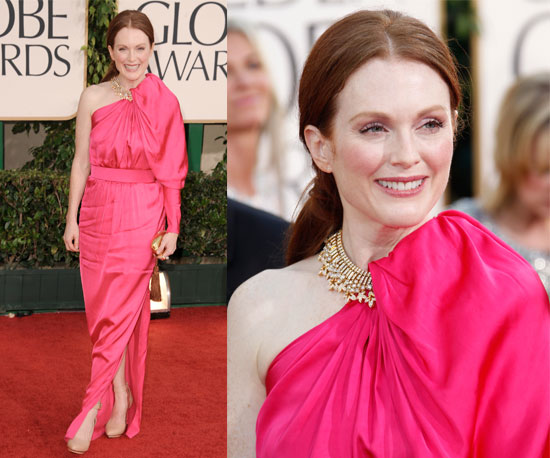 Olivia Wilde in Marchesa.... I have mix feelings about her because I love the dress (and shoes but in this pic you can't see them), buuuuuut the hair.... why that hair?? looks kind of unfinished to me..
Olivia Wilde in Marchesa... Tengo sentimientos encontrados con ella porque el vestido es fabuloso (y los zapatos también, nada más que en esta foto no se ven), peeeeeeero el cabello... bueno, ¿por qué ese peinado?? El look se ve muy casual de la cabeza para arriba...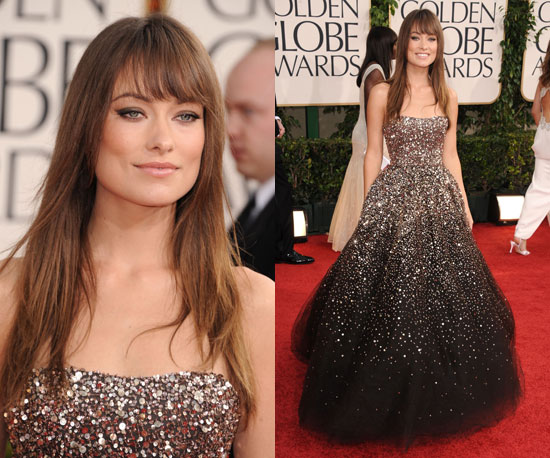 Carrie Underwood in Badgley Mischka.... Mmmmmm... pretty boring, isn't it?
Carrie Underwood en Badgley Mischka... Mmmm... muy aburrido, no?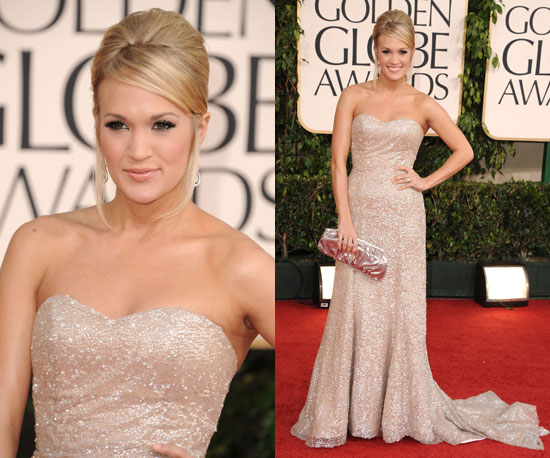 Last but not least Angelina Jolie in Atelier Versace... Once again I have mixed feelings... the dress is fabulous but she looks... mmmm.. too serious?? too stiff?? I don't know what it is but the final result doesn´t convince me at all...
Finalmente, Angelina Jolie en Atelier Versace... Otra vez me da sentimiento encontrados... el vestido es hermoso pero se ve un poco...mmmm.. seria? rígida? No sé que sea pero no me convence el resultado final...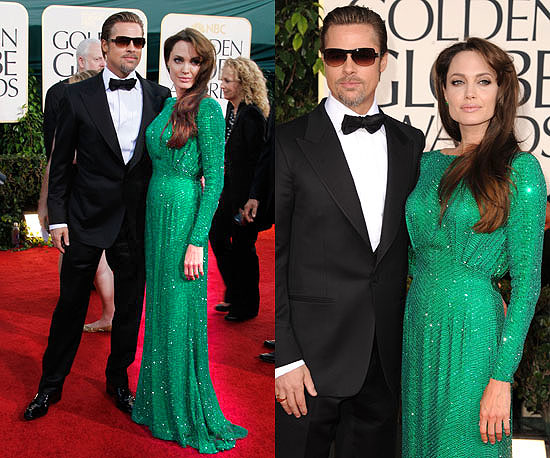 And what about you?? Which one is your favorite? For me it has to be Natalie Portman or maybe Sandra Bullock... and definitely the one I hated was Michelle Williams..
Y ¿qué hay con ustedes? ¿Cuál es su favorita de los dos posts? Para mí debe ser o Natalie Portman o Sandra Bullock... y definitivamente la que menos me gustó fue Michelle Williams...